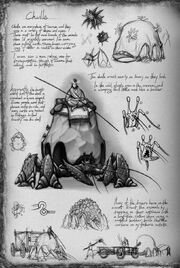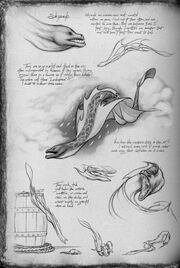 The fauna of Roshar is similar across most of the continent, which has two distinctly different ecological and evolutionary tracts. Most of Roshar revolves around highstorms and its creatures have learned to adapt to its unique environment, though Shinovar has a seemingly Earth-like ecology and creatures, such as chickens.
During winter, most creatures hibernate, waiting for warmth to return.
Creatures
Edit
Roshar has several different forms of fauna, including:
Crustaceans
Also noted are crustaceans like crabs and leggers.
Other
Other more earth-like creatures include hounds, rats, fish, snails, insects, pigs, etc..
Fauna unique to the nation of Shinovar include horses and oxen, as well as winged creatures (e.g., chickens). Further, there are no spren in Shinovar.
Magical Creatures
Edit
References
Edit
Community content is available under
CC-BY-SA
unless otherwise noted.